Archive for October, 2016
Sunday, October 30th, 2016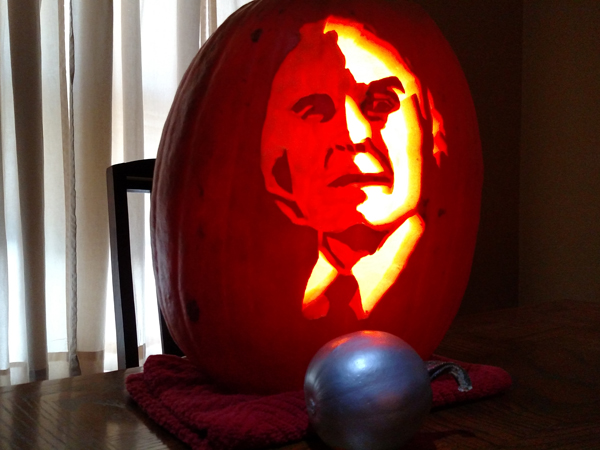 Angus Scrimm
1926-2016
---
Sunday, October 23rd, 2016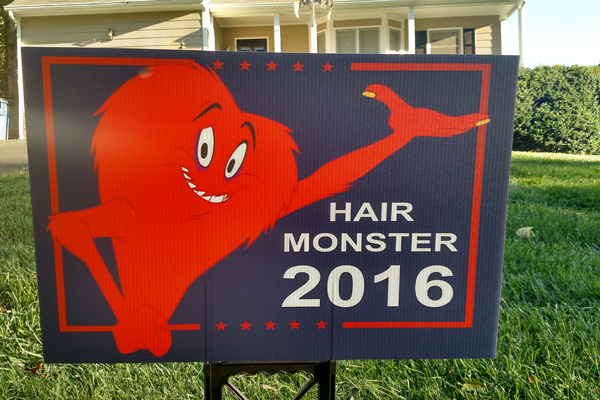 ---
Friday, October 7th, 2016
On a recent trip to the UK (where I invariably go to feel better about my own country), I had a singular experience on the south side of the Millennium Bridge. There was this fellow sitting on a folding chair behind an Olivetti typewriter on a portable tray, with a sandwich board announcing: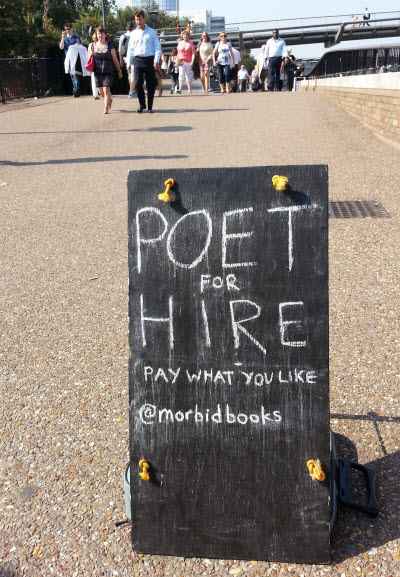 An actual reason for being in London was to take in some quality busking, and this, a poet for hire, I thought was novel. The ecrivain's name was Lewis, and he explained how it worked. I was to pick a title, then go away for five minutes. He would write my poem, and I would pay whatever I felt it was worth.
The missus and I had just climbed to the Golden Gallery of Saint Paul's Cathedral, and my perineum was still quivering fitfully owing to my discomfort with heights. I told Lewis that I thought "Vertigo" would be a good title for the poem, but I did not share why: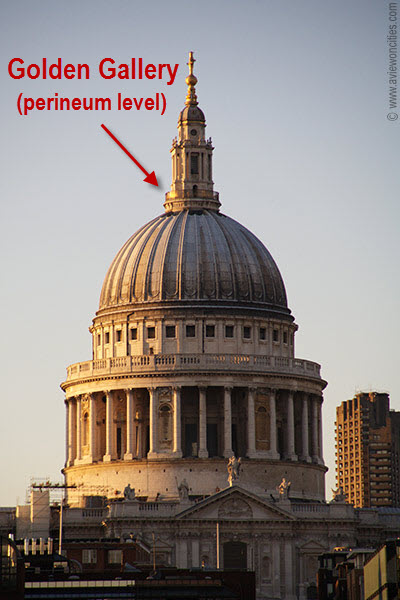 I went off to have a soothing chat with the perineum, and returned to Lewis' perch five minutes later. He presented me with Vertigo, with which I am delighted and I am having framed (for murder):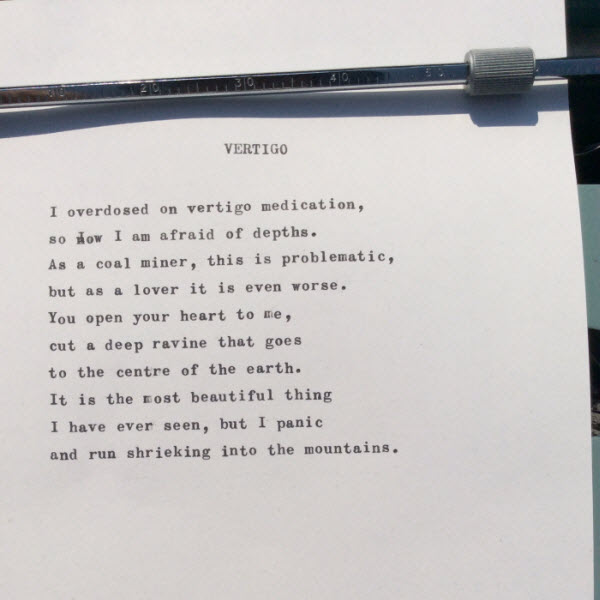 Lewis and I talked books and typewriters for a few minutes. The nerd t-shirt I was wearing (SELECT finger FROM hand WHERE id = 3) sparked a conversation about data, so we talked a little about my job. I gave him my card, which he was entertained by: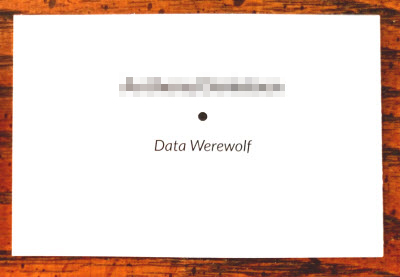 All told, it was a ten-minute interaction in an activity-filled, week-long vacation in one of the world's great cities. And it was a high point of the trip. Lewis is taking what is inherently an internal process and putting it (and himself) out in the world, in part to challenge mainstream assumptions about poetry and in part because a world with poets for hire in it is objectively cooler than one without. I invite you to visit his publishing business and follow @morbidbooks on Twitter.
---