Monday, August 25th, 2008
Okay, so this kind of sucks. A fellow named Jeff Deck, founder of the Typo Eradication Advancement League (TEAL), quit his job at MIT and went with his friend Benjamin Herson on a cross-country journey to correct typos on public signage: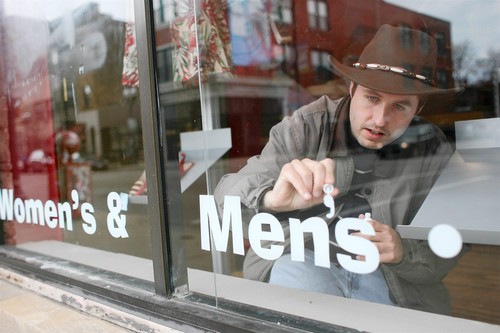 What started as a wacky, quixotic adventure, covered by NPR, the Chicago Tribune and others, went South, or, rather, Southwest, in a hurry. On March 28th, Jeff and Benjamin corrected typographical errors on a 60-year-old, hand-painted sign at the Grand Canyon National Park (corrections not depicted):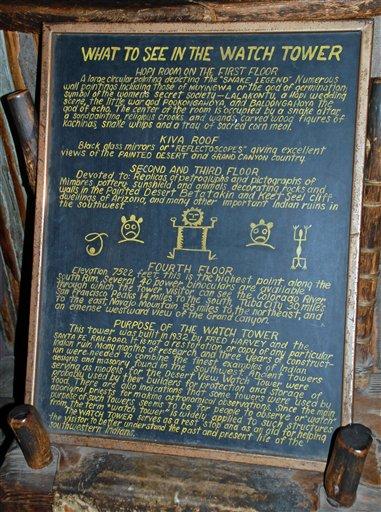 Christopher A. Smith, a National Park Service agent (so much more respectful than Cactus Fuzz or Tree Pig), stated in an affidavit that investigators discovered that Deck and Herson were responsible via Deck's own blog, which chronicled their exploits. Deck and Herson pleaded guilty and were sentenced to a year's probation, during which they are banned from entering national parks, or modifying public signs. They were also ordered to pay $3,035 to repair the sign.
Having a mild obsession with signage myself (previously, previously, previously), I salute Jeff and Benjamin's philosophy and mission, but I wonder if they feel, in hindsight, that they crossed a line. Jeff's blog is currently dark, only stating, "Statement on the signage of our National Parks and public lands to come," but there is still a gallery depicting some of their accomplishments.
Whether or not one has a problem with what they did depends on how one determines the value of a thing. One might argue that the sign in question has intrinsic value as art, whereas a restaurant sign with movable letters does not. The woman who painted the sign was Mary Elizabeth Jane Colter, the architect of the Watch Tower that the sign describes.
One could also argue that certain typos make documents unique, such as is the case with the numerous typesetting errors that gave rise to some highly collectible (and amusing) editions of the Bible, or the typos in the United States Constitution.
---