Tuesday, May 27th, 2008
So I just got a cat and, in preparation for her arrival, I went a little nuts on toys at the pet store. Assorted busy balls, fishing pole with feathered doodad, radio-controlled mouse, thing-on-a-spring and, of course, a laser pointer.
Good packaging catches your eye, draws you in, then instills in you the feeling that your entire life has been a mere prelude to this moment. YOU MUST HAVE THIS CONSUMER ITEM.
The laser pointer's packaging wasn't like that, but I found it very amusing all the same: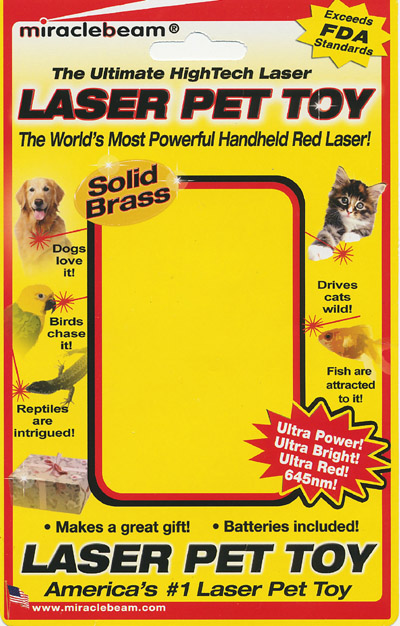 How do you tell if a reptile is intrigued? Does it stroke its chin, musing? Does it produce a pipe, drawing on it in deep reflection? The answer is, "You just know." Below is a comparison of a lizard prior to the introduction of a laser pointer, and after: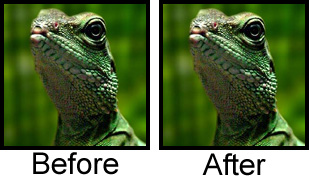 You just know.
---